Cook feed & outdoor
Regular price
Sale price
$11.99
Unit price
per
Sale
Sold out
Trace minerals are an essential part of your livestock's health. This trace mineral salt block by Champions Choice ® provides your beef and dairy cattle, swine and horses with trace amounts of sodium, zinc, manganese, copper, iodine and cobalt for healthy growth. Along with your livestock's average daily dry forage intake and an adequate supply of fresh water, this free-choice feeding mineral block supplements daily mineral requirements.

Specifications
Trace mineral salt block
Champions Choice ®
Weight: 50 Lbs
Guaranteed Nutrient Analysis
Salt (as NaCl) Maximum: 98.5 % (985,000 ppm)
Salt (as NaCl) Minimum: 94.0 % (940,000 ppm)
Sodium (as Na) Maximum: 38.75 % (387,500 ppm)
Sodium (as Na) Minimum: 37.00 % (370,000 ppm)
Zinc (as Zn) Minimum: 0.350 % (3,500 ppm)
Iron (as Fe) Minimum:0.200 % (2,000 ppm)
Manganese (as Mn) Minimum: 0.200 % (2,000 ppm)
Copper (as Cu) Minimum: 0.030 % (300 ppm)
Iodine (as I) Minimum: 0.007 % (70 ppm)
Cobalt (as Co) Minimum: 0.005 % (50 ppm)
This trace mineral salt block is specially formulated for horse, swine, beef and dairy cattle. Feeding to other animals is not warranted.
Share
View full details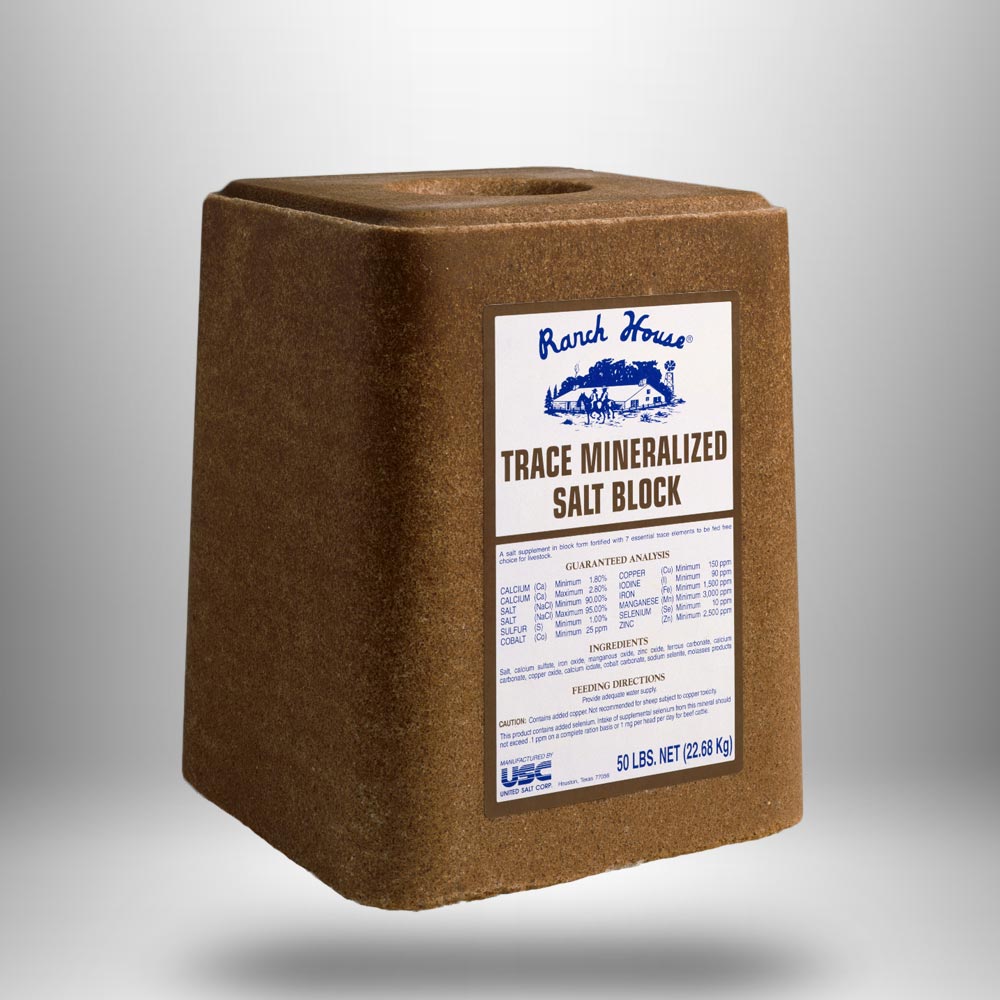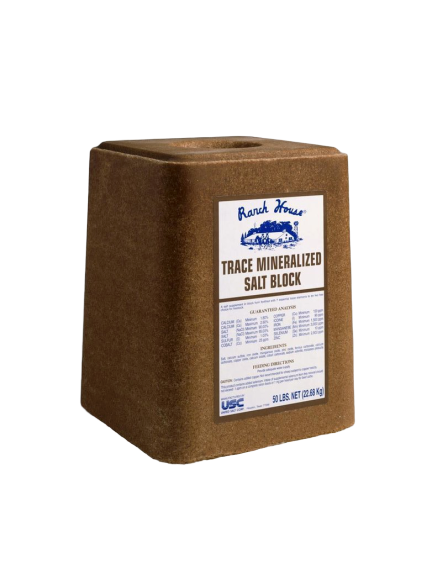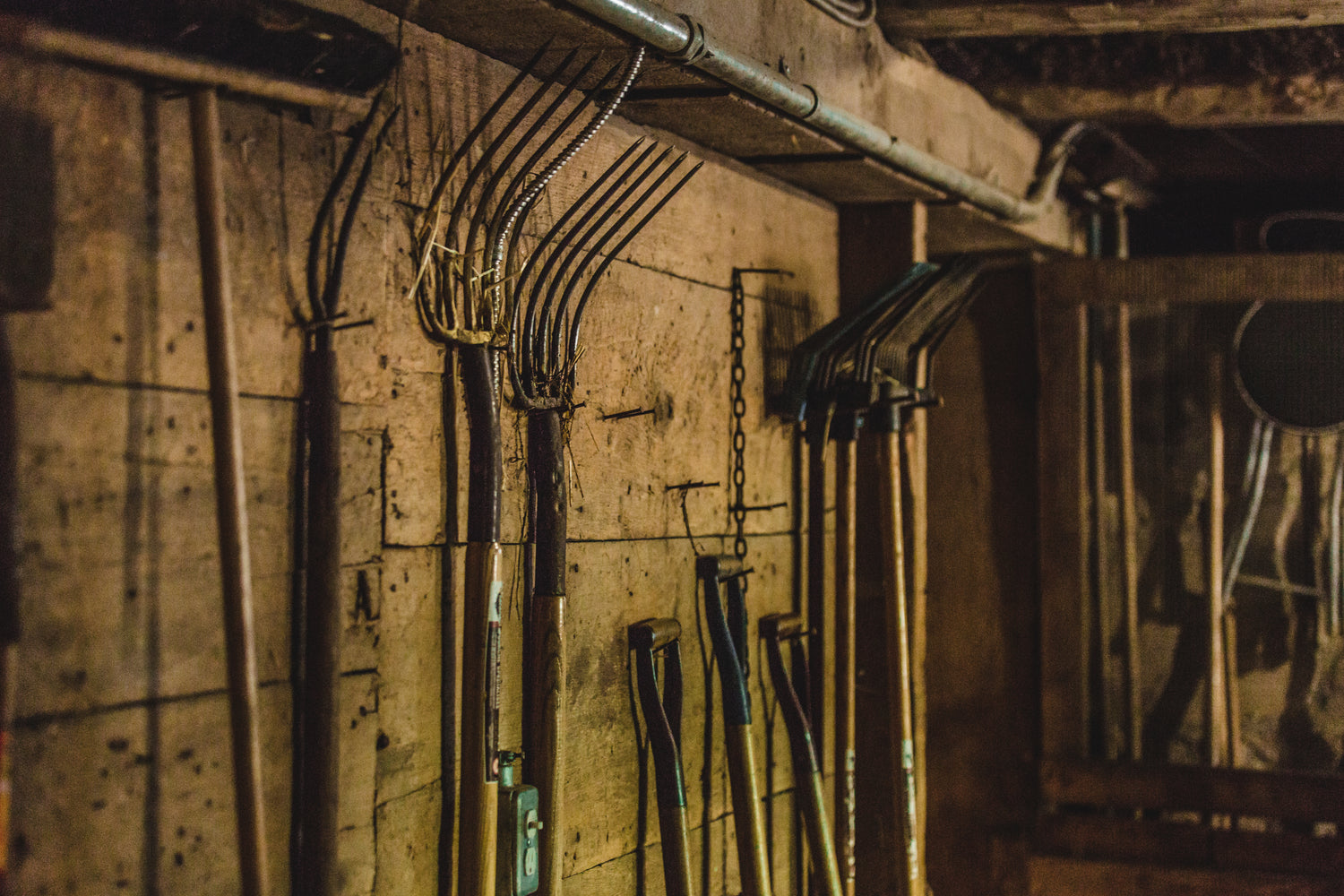 Are you sure you have everything?
We have everything a horse owner needs for their barn
Shop Barn Supplies
Want us to bring your products to your door?