Pfizer
Regular price
Sale price
$69.99
Unit price
per
Sale
Sold out
An equine anthelmintic designed to be fed on a daily basis to provide a continuous, preventive level of pyrantel in the intestinal tract. Approved for the control of large strongyles, small strongyles, pinworms and ascarids. Helps prevent parasite build-up on a daily basis which may lead to better nutrition, health, appearance and performance continuous dosing of pyrantel tartrate in the gastrointestinal tract, instead of a conventional program of deworming every 60 days that leaves horses open to reinfection
Effectively removes large and small strongyles, pinworms and large roundworms
Provides continuous level of pyrantel in the intestinal tract
Prevents parasite build-up on a daily basis
Intended as daily preventive treatment ideally complemented by twice-yearly purge deworming suppresses buildup of parasite burden during intervals between periodic deworming, while allowing low levels of infection that maintains natural host immunity
Reduces pasture buildup of parasite eggs, limiting exposure to parasite larvae particularly useful where stocking density is high, pasture rotation is impossible, or exposure is continuous.
Concentrated formula
Safe for use in foals and pregnant mares
Made in the USA
10 lb. re-sealable bucket
Recommended Deworming Program: To be administer the entire period that the animal is at risk to internal parasites
Dosage/Directions for Use: STRONGID C/C 2X is to be administered on a continuous basis either as a top-dress or mixed in the horse's daily grain ration at the rate of 1.2 mg pyrantel tartrate per lb of body weight daily. Administer: 1 oz of STRONGID C per 250 lb of body weight . 0.5 oz of STRONGID C 2X per 250 lb of body weight. Foal may be administered Strongid C 2X as soon as consistent intake of grain mix is occurring. This is generally between 2-3 months of age
Safe for use in pregnant mares and foals. Consult your veterinarian before using in severely debilitated animals and for assistance in the diagnosis, treatment, and control of parasitism. Do not mix in feeds containing betonite
Storage/How Supplied:
Store in a cool, dry place. Reseal after every use.
Dose per package for a 1,000 lb horse
Consult your veterinarian for assistance in the diagnosis, treatment and control of parasitism.
Share
View full details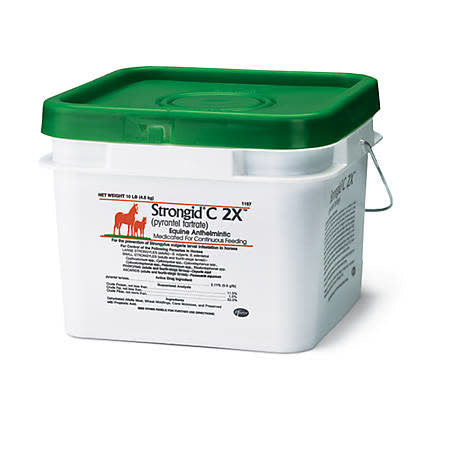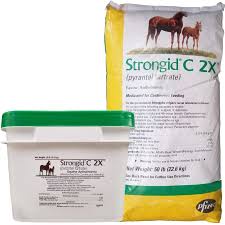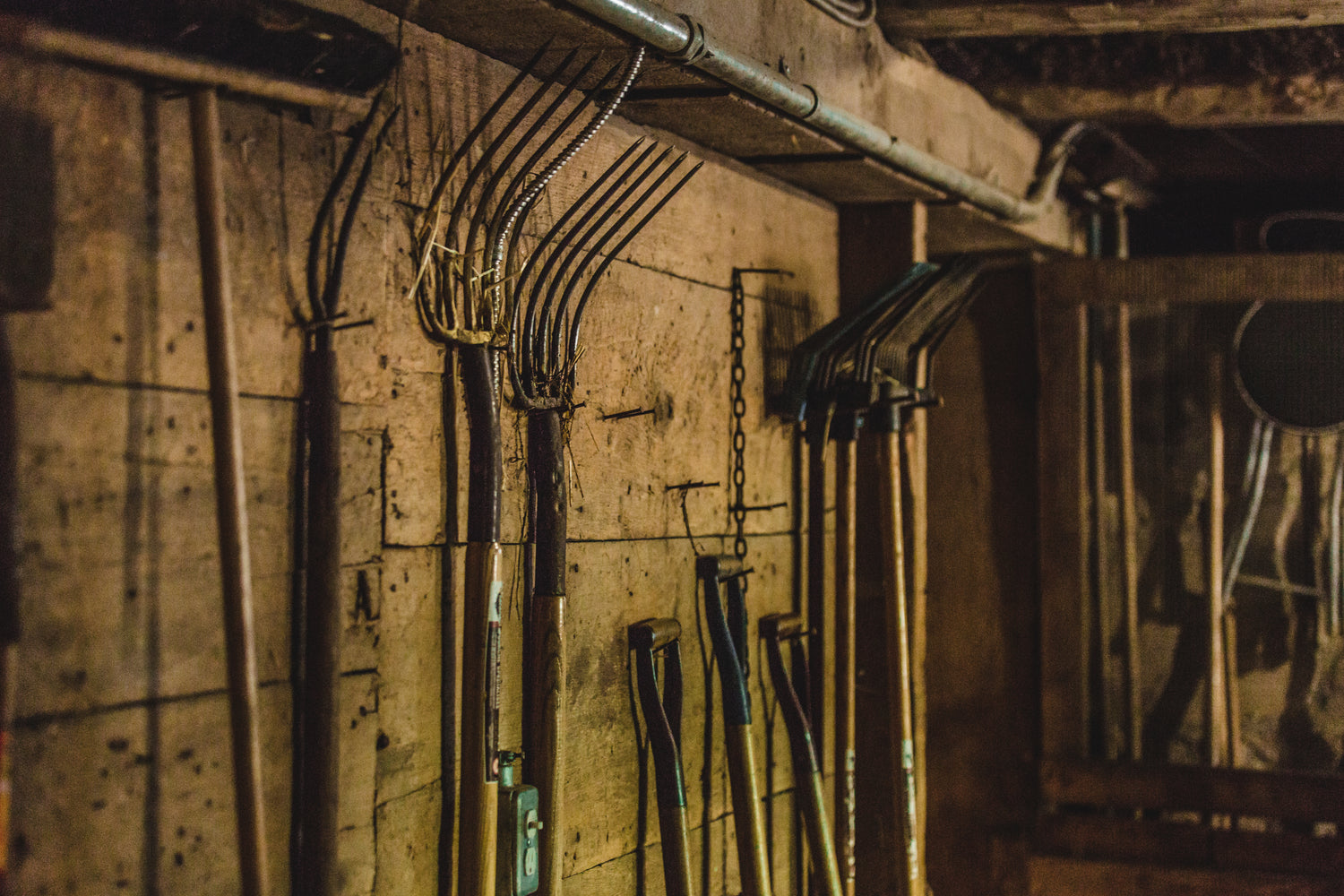 Are you sure you have everything?
We have everything a horse owner needs for their barn
Shop Barn Supplies
Want us to bring your products to your door?