PURINA
Regular price
Sale price
$44.99
Unit price
per
Sale
Sold out
Purina® Outlast® Gastric Support Supplement is formulated to support gastric health and proper pH. It is estimated that up to 90 percent of active horses experience gastric discomfort, a­ffecting health, attitude and performance. Common activities including stall confinement, exercise, transportation, weaning and few environments such as events and shows are known to cause stress and gastric discomfort. Purina® Outlast® Gastric Support Supplement was developed by our Ph.D. Equine Nutritionists to support a healthy gastric environment.
Confidence
Outlast® supplement contains a unique blend of ingredients that are designed to support gastric balance, giving you and your horse the confidence to perform.
Designed to Support Gastric Balance
Purina's Ph.D. Equine Nutritionists have spent hundreds of hours (and counting) researching Outlast® supplement at our state-of-the-art nutrition research farm in Missouri.
Field-tested and Horse-approved
As part of our rigorous testing process, hundreds of performance horses around the country participated in our nutrition research.
Flexible Feeding
Our research shows horses enjoy Outlast® supplement top-dressed or fed as a snack before a stressful event.
Incredible Value
Finally, while we know your horse's comfort has no price, Outlast® supplement provides an a­ffordable tool to support your horse's gastric health.
Nutrient
Min / Max
Amount
Crude Protein
MIN
13.00 %
Phosphorus (P)
MIN
0.45 %
Neutral Detergent Fiber (NDF)
MAX
35.00 %
Acid Detergent Fiber (ADF)
MAX
21.00 %
Description
This product is designed to be top-dressed on your horse's regular feed ration and/or fed as a snack within one hour prior to engaging in a potentially stressful event such as exercising, traveling, confinement, etc.
The feeding rate for both the top-dress and the snack is 20 grams per 100 to 125 lbs. body weight. For example, a 1,000 to 1,250 lb. horse would receive 200 grams of the supplement per feeding. This feeding rate is equivalent to 1.25 cups (10 ounces with a dry-good measuring cup). See chart for specific recommendations.
Typical feeding rate is 3 to 4 times per day -- top-dressed with each meal and a snack 30 to 60 minutes prior to a stressful event. Do not feed more than 6 times per day at the recommended rates for your horse's weight.
Meals of ULTIUM® Gastric Care Horse Formula or RACE READY® GT Race Horse Formula include OUTLAST™ Gastric Support Supplement, so each meal will count as one OUTLAST™ supplement top-dress/snack. Changes in feeding should be made gradually.
For best results, feed OUTLAST™ supplement along with an appropriate PURINA® Horse Feed for your horse's lifestyle, fed at recommended rates. Provide adequate forage (minimum of 1.2% of body weight) in the overall diet to maintain normal digestive function in the horse. Amounts of OUTLAST™ Supplement to Feed Per Top-dress at Meals and/or Snacks: 
| | | |
| --- | --- | --- |
| Horse Body Weight (lbs.) | Supplement (grams by weight) | Number of Cups* per Meal or Snack |
| 3.0500 to 750 | 100 | 0.75 |
| 750 to 1,000 | 150 | 1.00 |
| 1,000 to 1,250 | 200 | 1.25 |
| 1,250 to 1,500 | 250 | 1.50 |
| 1,500 to 1,750 | 300 | 1.75 |
| 1,750 to 2,000 | 350 | 2.00 |
*Standard 8-ounce kitchen measuring cups when measured by volume.
Caution
Store in a dry, well-ventilated area protected from rodents and insects. Do not feed moldy or insect infested feed to animals as it may cause illness, performance loss or death. USE ONLY AS DIRECTED
Share
View full details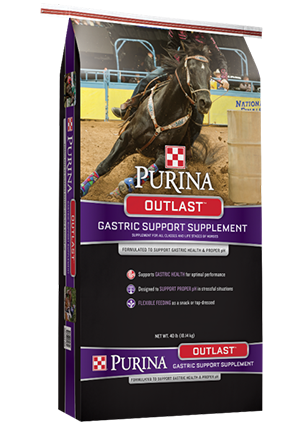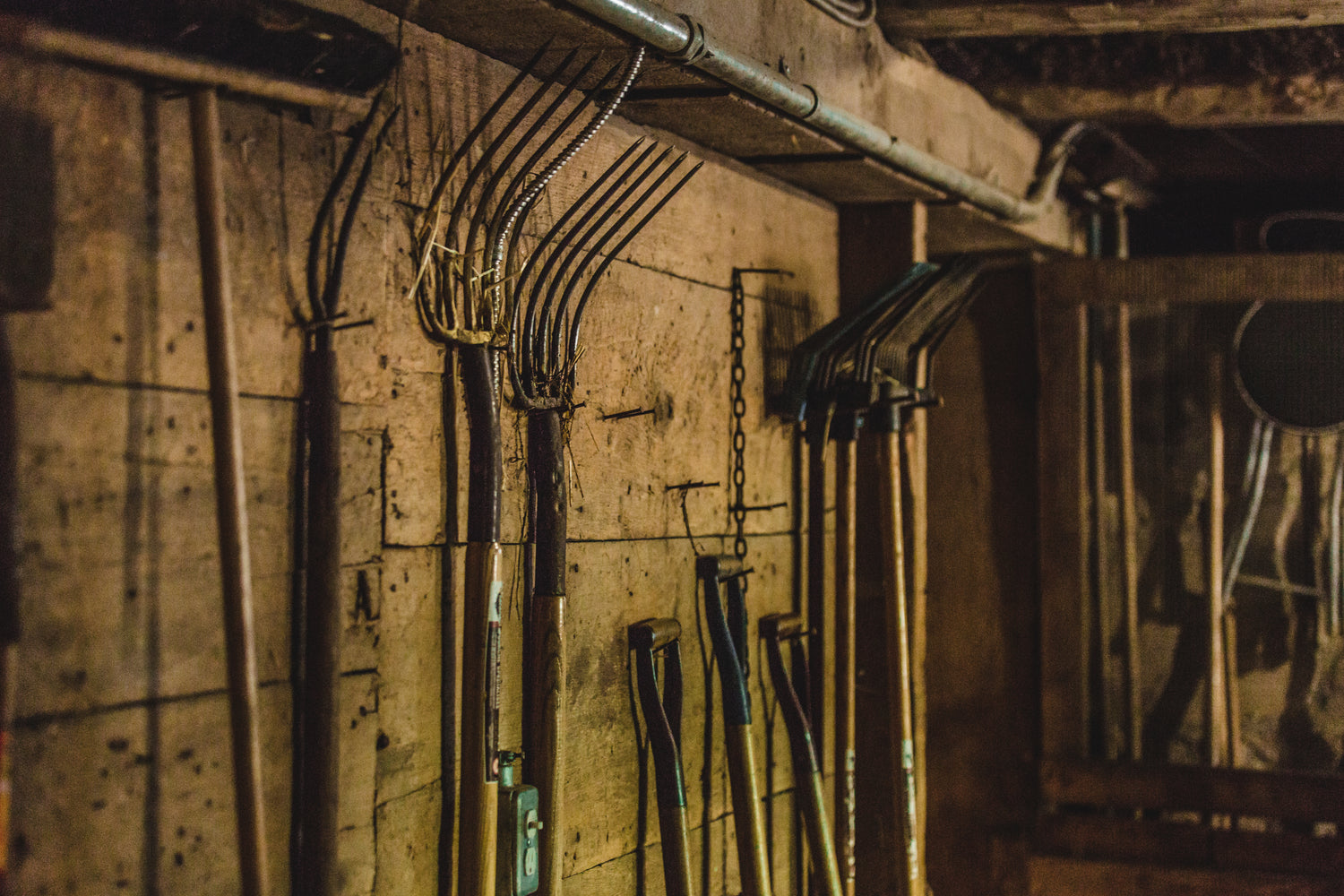 Are you sure you have everything?
We have everything a horse owner needs for their barn
Shop Barn Supplies
Want us to bring your products to your door?