MARTIN'S
Regular price
Sale price
$11.99
Unit price
per
Sale
Sold out
Martin's Pen & Poultry Insecticide Spray
Martin's Pen & Poultry Insecticide Spray is for the control of lice and mites. For use on poultry and in and around animal housing. The spray comes in a convenient two-setting sprayer: stream for spraying roosts and fine mist for spraying directly on poultry.
PEN & POULTRY REQUIRES PERSONAL PROTECTIVE EQUIPMENT:
Mixers, loaders, applicators and other handlers must wear the following:
long-sleeved shirt and long pants
socks and shoes
chemical-resistant gloves made of barrier laminate or Viton
Caution:Except when applying to livestock, do not enter or allow others to enter treated area until sprays ave dried.
Environmental Hazards: This product is extremely toxic to fish and aquatic invertebrates. To protect the environment, do not allow pesticide to enter or run off into storm drains, drainage ditches, gutters and surface waters.
This product is highly toxic to bees exposed to direct treatment of blooming crops or weeds.
Share
View full details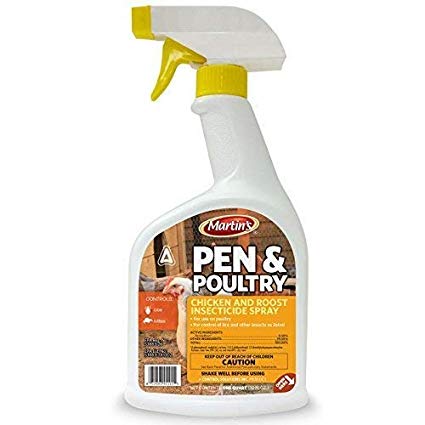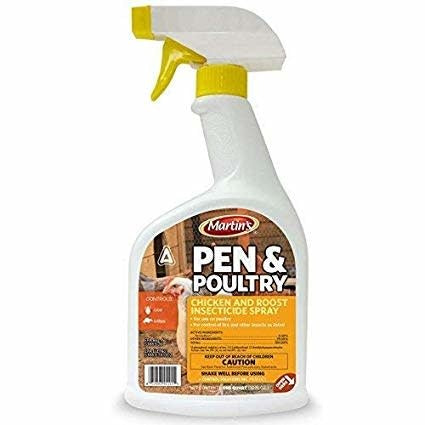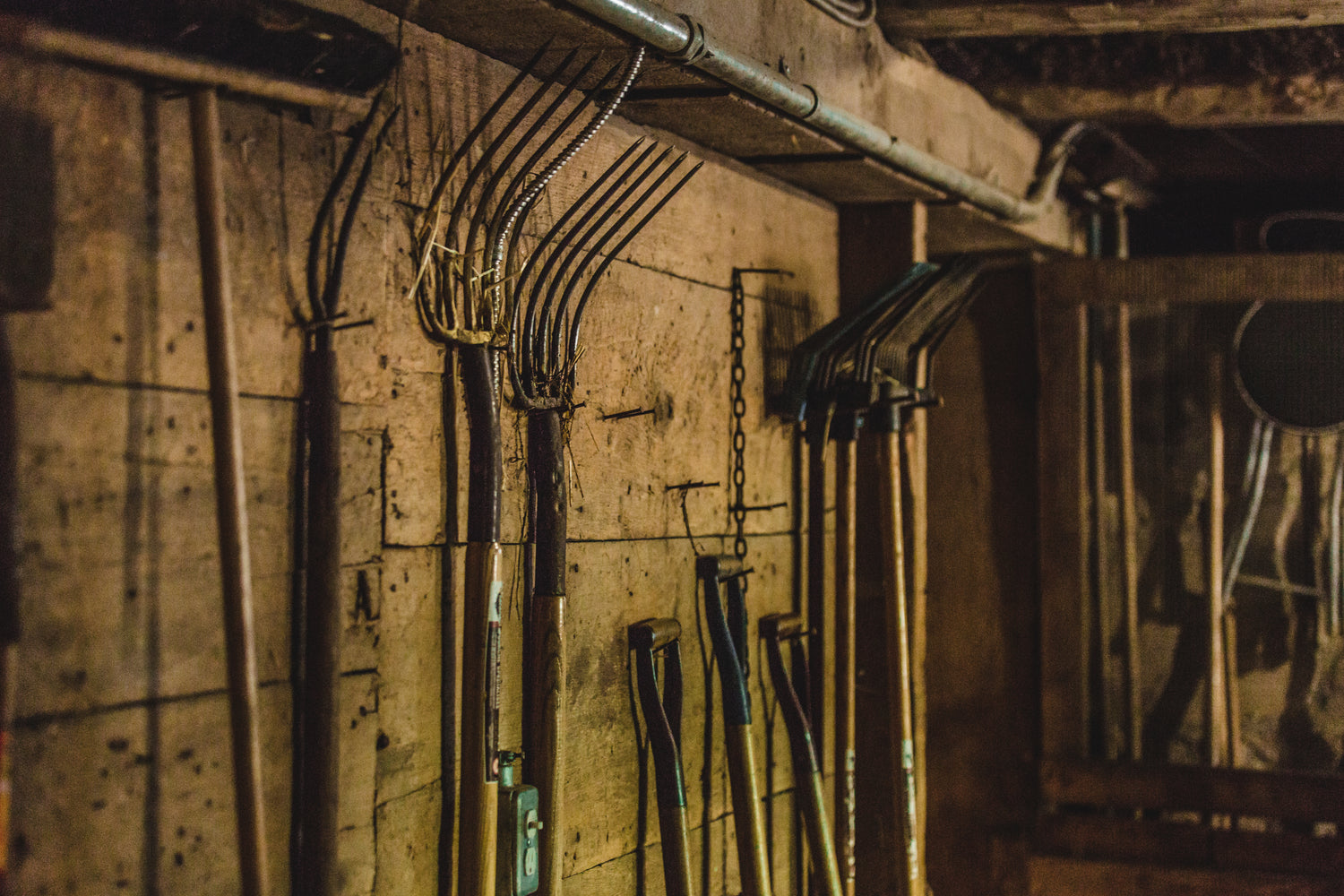 Are you sure you have everything?
We have everything a horse owner needs for their barn
Shop Barn Supplies
Want us to bring your products to your door?