PURINA
Regular price
Sale price
$15.99
Unit price
per
Sale
Sold out
The Purina® Flock Block® Supplement is a treat for laying hens and mixed poultry flocks. Made from whole grains, it provides nutrients and enrichment no matter the season. In the summer it encourages natural pecking behavior, and in colder weather it's a useful boredom buster – giving birds a place to peck besides each other.

Available in a 25lb block.
Research-proven feed
Purina® has been conducting poultry research for nearly a century. We have a flock of backyard birds at the Purina Animal Nutrition Center to help our nutritionists, feed formulators and flock caregivers evaluate our feeds before we put them on the market.
Mixed-flock treat
Complement the complete feed of laying chickens, ducks, geese and turkeys.
Shell quality and digestion
Contains oyster shell and grit for added calcium and digestive health.
Backyard happiness
Solid grains encourage birds' natural pecking instinct, to keep them entertained and enrich the coop.
Nutrient
Min / Max
Amount
Phosphorus (P)
MIN
0.65 %
Description
Purina®Flock Block® is designed to supplement the diet of poultry over 18 weeks of age; it is not a complete ration.  Provides pecking enjoyment and supplements free-range diets.
Caution
Use only as directed. Store in a dry area away from rodents and insects. Do not feed moldy or insect-infested feed to animals as it may cause illness or death.
Important
A feeding program is only as effective as the management practices. Actual results can vary depending upon feed intake, environmental conditions and the quality of management practices.
Share
View full details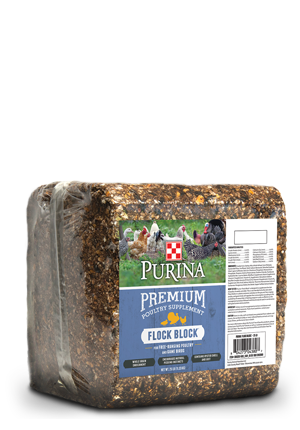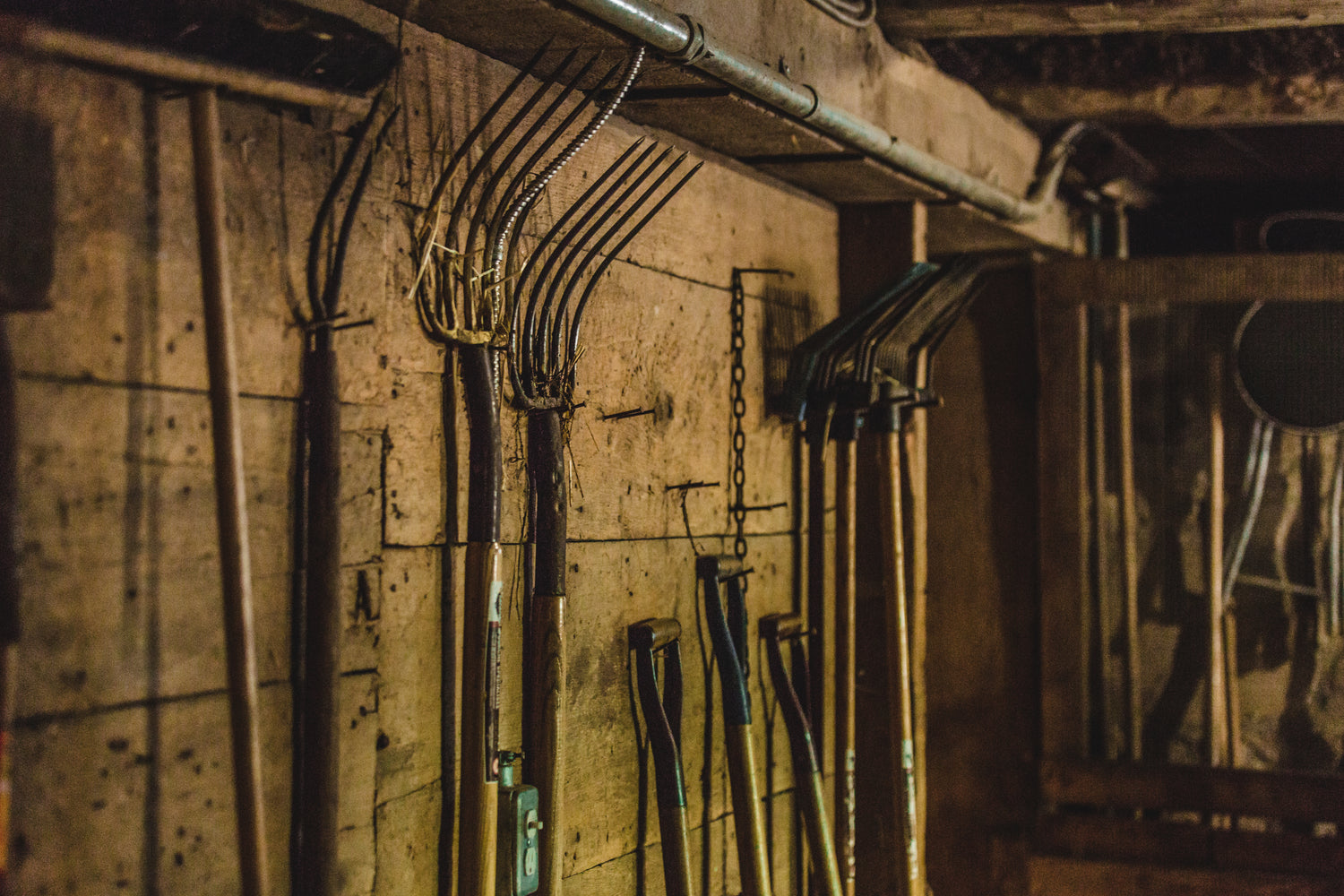 Are you sure you have everything?
We have everything a horse owner needs for their barn
Shop Barn Supplies
Want us to bring your products to your door?