MANNA PRO
Regular price
Sale price
$19.99
Unit price
per
Sale
Sold out
Manna Pro Calf Manna has been part of the community for over 80 years, helping your animals grow healthy and strong. Calf-Manna delivers a wide range of benefits to all types of animals and life stages. From horses, cattle, rabbits and goats to poultry, swine, and deer, Calf-Manna helps every animal reach their peak condition and top performance.
Calf-Manna includes multiple sources of high-quality protein. This protein provides a wide array of essential amino acids that meet the needs of many different animals. More proteins equal more growth and better muscle development. Digestible Carbohydrates = More Energy. Calf-Manna's digestible carbohydrates are an excellent source of energy. It's often called "energy dense" which means it delivers more calories per mouthful. Our quality carbohydrates also make Calf-Manna an ideal solution for weight gain. Anise = Palatability. Ingredients like Anise provide Calf-Manna's inviting, sweet smelling aroma and taste for animals of all ages. The great taste Calf-Manna encourages animals to stay on feed during times of stress like travel, illness, or environmental changes. Brewer's Dried Yeast = Better Digestion. Brewer's Dried Yeast improves palatability, encourages earlier and more consistent intake of dry feed, and promotes optimal digestion of other nutrients. Linseed Meal = Improved Coat Condition. Linseed Meal provides protein and oil to help add sheen and luster to your animal's coat. At Manna Pro we believe that every animal that comes down our path deserves the best nutrition possible, which is why Calf-Manna is America's favorite nutritional supplement.
Ingredients:Soybean Meal, Corn, Hominy Feed, Feeding Oatmeal, Dried Whey, Dehydrated Alfalfa Meal, Linseed Meal, Brewer's Dried Yeast, Vegetable Oil, Fenugreek Seed, Anise Oil, Calcium Carbonate, Monocalcium Phosphate, Dicalcium Phosphate, Salt, Sulfur, Iron Oxide, Ferrous Carbonate, Ferrous Sulfate, Copper Oxide, Copper Sulfate, Manganous Oxide, Zinc Oxide, Sodium Selenite, Cobalt Carbonate, Calcium Iodate, Vitamin A Supplement, Vitamin D3 Supplement, Vitamin E Supplement, Choline Chloride, Thiamine Mononitrate, Niacin Supplement, Riboflavin Supplement, Calcium Pantothenate, Pyridoxine Hydrochloride, Vitamin B12 Supplement, Folic Acid, Biotin, Propionic Acid (A Preservative).
Guaranteed Analysis:
Crude Protein (min.) 25.00%
Lysine (min.) 1.4%
Methionine (min.) 0.3%
Crude Fat (min.) 3.0%
Crude Fiber (min.) 3.0%
Crude Fiber (max.) 6.00%
Acid Detergent Fiber (max.) 10.0%
Calcium (min.) 0.7%
Calcium (max.) 1.2%
Phosphorus (min.) 0.6%
Salt (min.) 0.5%
Salt (max.) 1.0%
Sodium (min.) 0.2%
Sodium (max.) 0.4%
Copper (min.) 15ppm
Copper (max.) 35ppm
Selenium (min.) 0.1ppm
Zinc (min.) 125ppm
Vitamin A (min.) 20,000 IU/lb.
Feeding Directions:
Dairy Calves: Up to 1 lb. per day
Lactating Cows: 1-1 1/2 lb. per day
Beef Calves: 10% of the creep ration
Show Cattle: 1-2 lb. per day
Brood Cows: 1 lb. per day
Bulls: 1 lb. per day
Foals: 1/2 lb per day
Growing Horses: 1 to 1-1/2 lb. per day
Performance Horses: 1 to 2 lb. per day
Broodmares & Stallions: 1-1/2 to 2 lb. per day
Goats: 1/4 to 1/2 lb. per day
Deer: 1/4 to 1/2 lb. per day
Baby Pigs: 1/8 to 1/4 lb. per day
Show Hogs: 1/2 to 1 lb. per day
Gestating Sows: 1/8 to 1/4 lb. per day
Lactating Sows: 1/2 to 3/4 lb. per day
Boars: 1/4 to 1/2 lb. per day
Rabbits (Growing): 1 teaspoon per day
Rabbits (Lactating): 1 tablespoon per day
Poultry: 1 tablespoon per day or 5% to 10 % of the ration
Share
View full details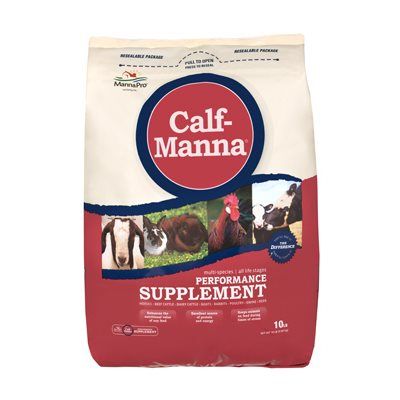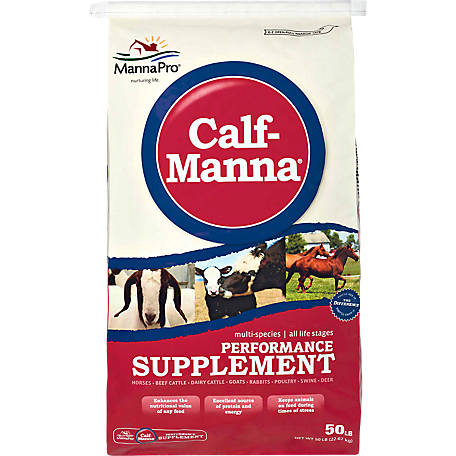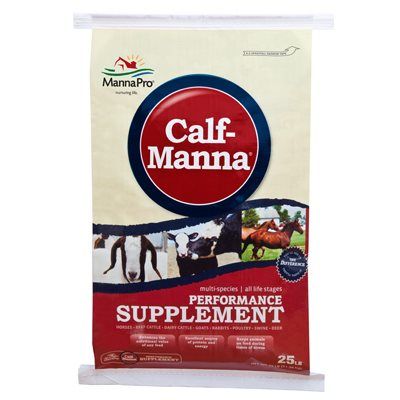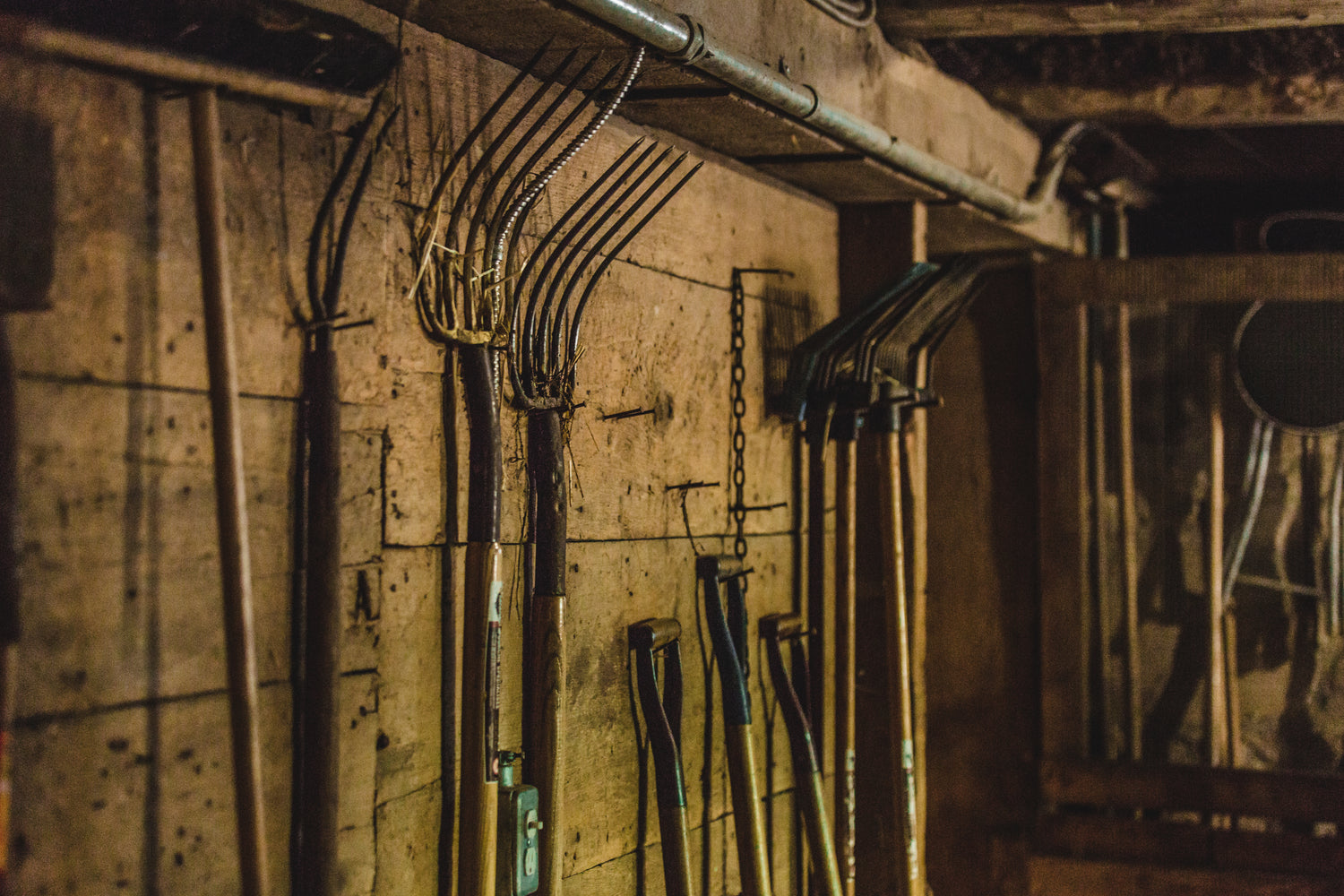 Are you sure you have everything?
We have everything a horse owner needs for their barn
Shop Barn Supplies
Want us to bring your products to your door?