FINISH LINE
Regular price
Sale price
$74.99
Unit price
per
Sale
Sold out
Finish Line® Electrolytes and Trace Minerals help promote healthy hydration in your horse by replacing electrolytes lost during daily activity.
This electrolyte/mineral replacement replenishes electrolytes. Apple-A-Day™ was the original apple flavored, no sugar electrolyte! It is a cost-effective product that contains no fillers, no sugars and no artificial colors! This proven electrolyte promotes healthy water consumption and replenishes electrolyte salts in your horse which are necessary for proper hydration, better appetites, nerve and muscle function.
APPLE-A-DAY™ has the following benefits for your horse:
Supports healthy hydration for the horse.
Formulated to replace electrolytes lost through daily activities, such as sweating, urination, and defecation.
NO sugar, artificial colors or fillers, means our product is healthier than all of those sugar filled electrolytes and will last longer since you feed less!
Finish Line Apple-A-Day Electrolyte is a sugar-free complete electrolyte that horses love. Horses lose electrolytes in sweat and from other daily activities. Left untreated, electrolyte imbalance can cause muscle spasms, poor oxygen and energy transport, poor recovery from exercise, anhidrosis (inability to sweat), thumps and a host of other issues. Apple-A-Day replaces what is lost and supports healthy hydration in your horse. Horses need electrolytes in winter as well as summer. Horses may be actually thirstier in winter but their thirst mechanism doesn't work as well. Apple-A-Day can be more economical to feed since there are no sugars or other fillers.
Share
View full details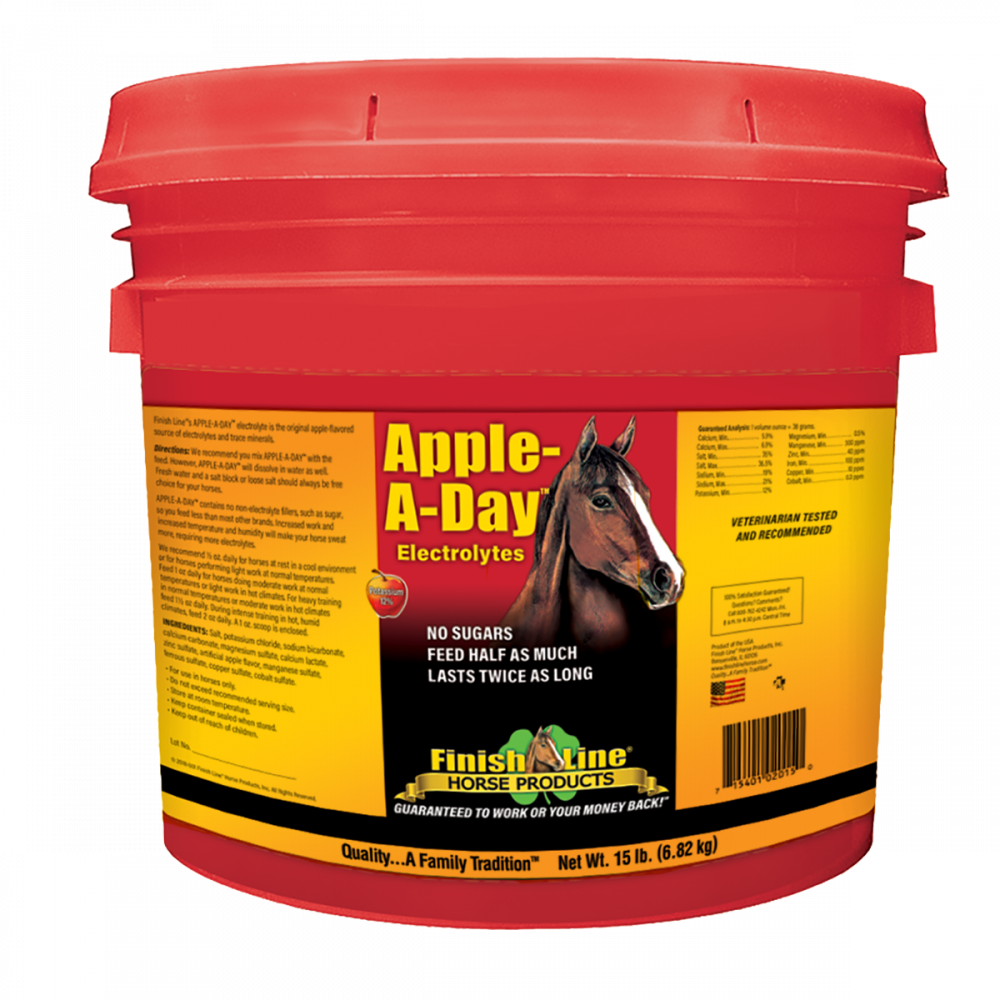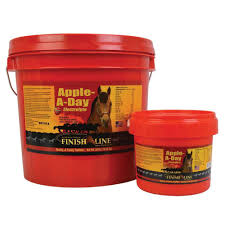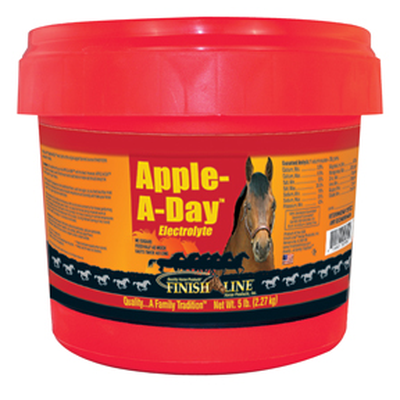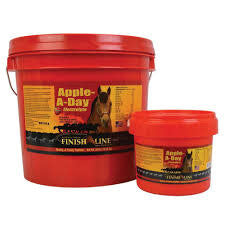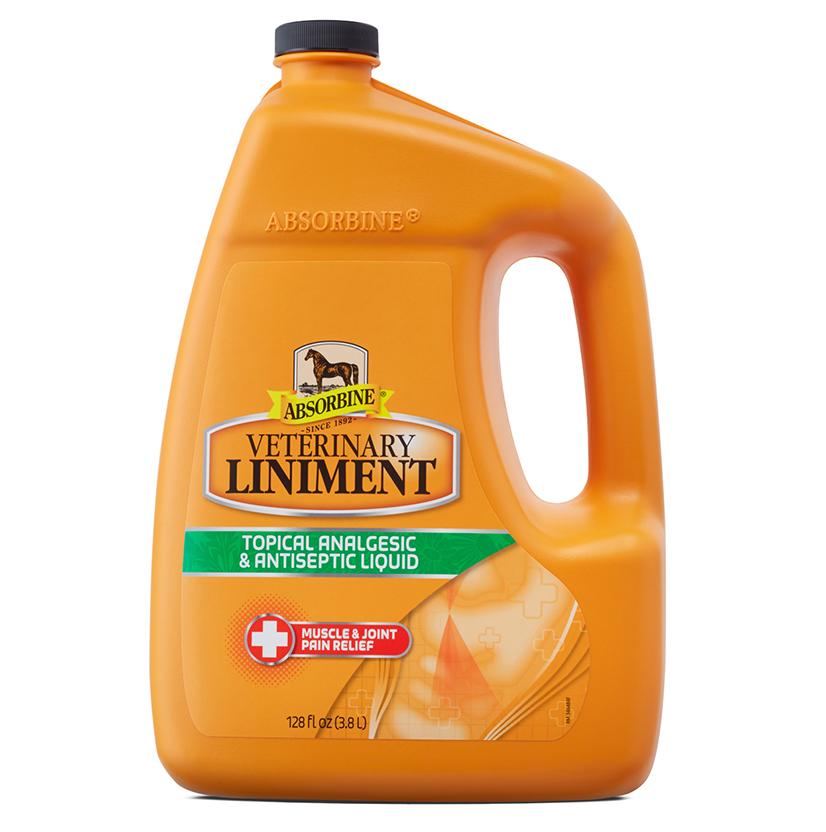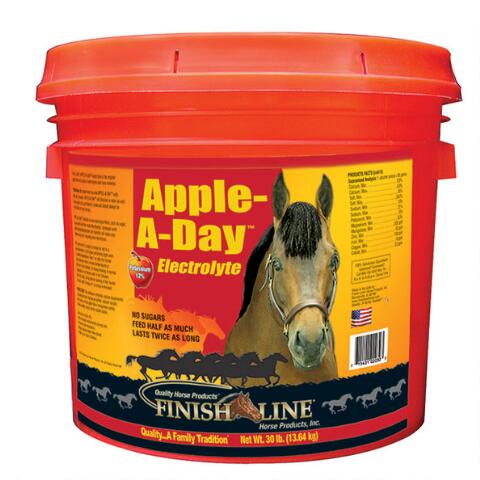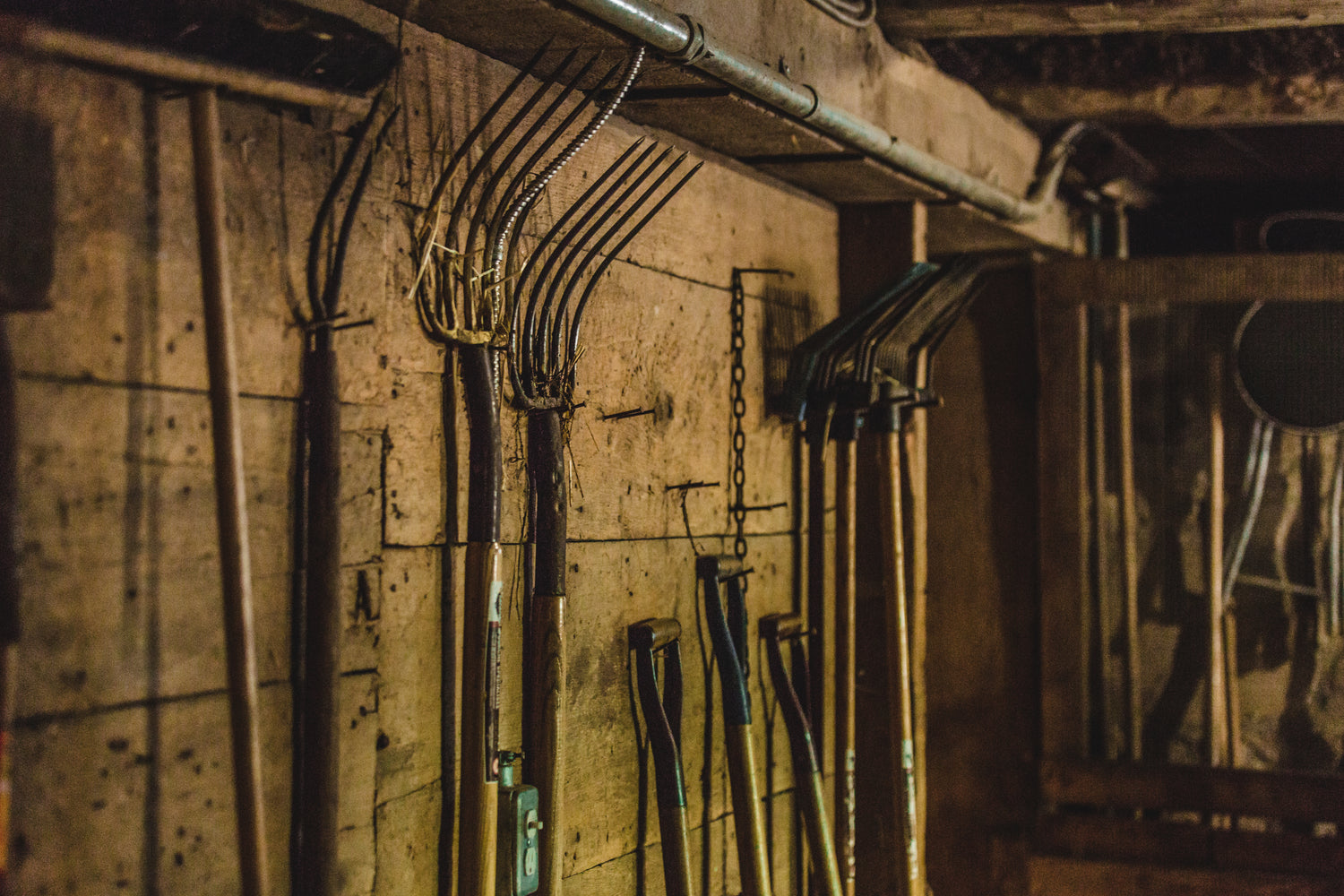 Are you sure you have everything?
We have everything a horse owner needs for their barn
Shop Barn Supplies
Want us to bring your products to your door?